On Friday, November 27, 2020, students of the Faculty of Law attended an online workshop on the protection of children and youth from abuse, which is part of the project "United in the fight against child and youth abuse" implemented by the association "Academica" from Mostar.
The Federal Ministry of Education and Science supported the project. Assistant professor Ramajana Demirović, assistant professor. Denis Pajić and senior assistant Sunčica Hajdarović moderated the workshop. During the workshop, students learned about the provisions of the Council of Europe Convention on the Protection of Children against Sexual Exploitation and Sexual Abuse (Lanzarote Convention).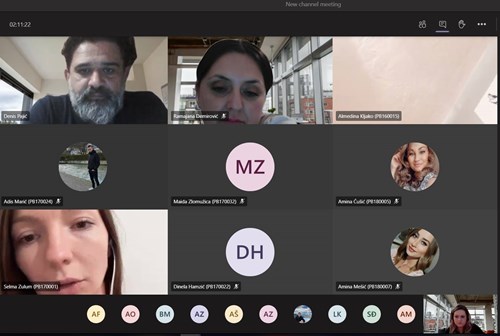 Students also had the opportunity to participate in a constructive discussion related to the following issues: whether pedophilia can be regarded as a disease, is there a need to establish a Register of Sex Offenders in Bosnia and Herzegovina. They also discussed the issues of chemical castration of sex offenders, as well as preventive assistance to potential offenders and post-penal assistance to perpetrators.